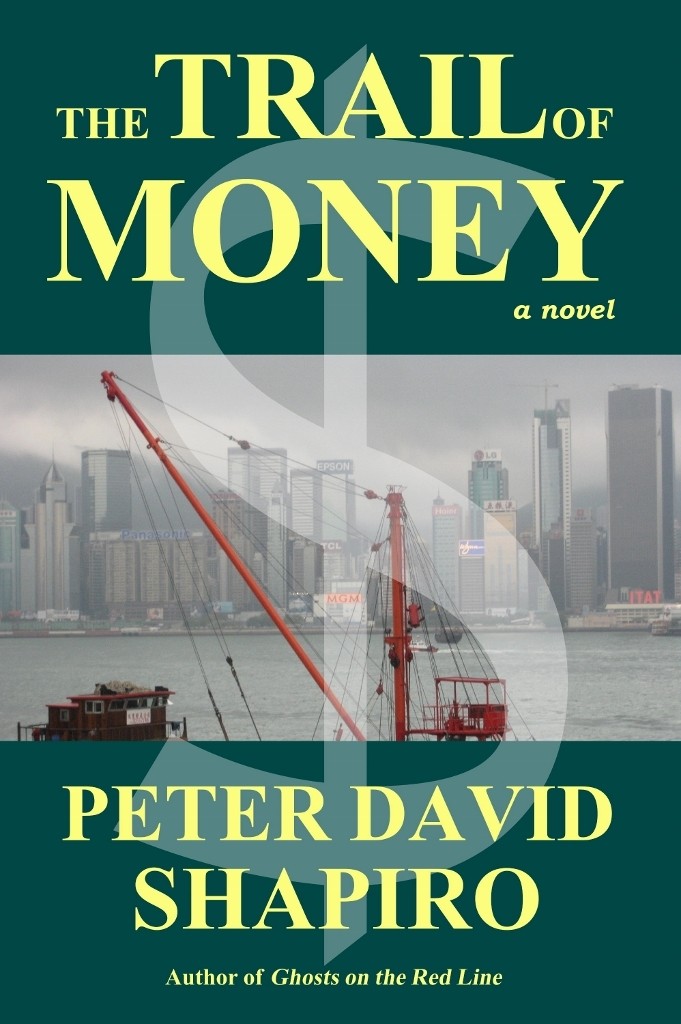 Paperback: Amazon   eBook: Kindle / Nook  / Kobo / Apple   Audiobook: Audible / Amazon
Consultant Harry West is hired by the government in Hong Kong to evaluate a business deal. But after Harry arrives in Hong Kong, he discovers the assignment is not what he expects. His client wants him to find evidence of money laundering and corruption, evidence that will kill the deal.
Harry is all too aware that the people he would expose will stop at nothing to protect themselves. However, he needs the work. He takes the assignment.
Soon it requires him to draw on resources that he never knew he had.
Along the way, Harry's journey is shaped by two women in Hong Kong, an American journalist who is investigating the same deal and a long-lost love who comes back into his life.
A suspenseful story about intrigue, revenge, and the bonds of love and memory, The Trail of Money keeps the reader guessing until the end.
♦♦♦
"Marvelously twisty thriller." (Amazon, 5 stars)
"Jealousy, doubt, a nice dose or two of sex, and a lot of twists of the tale." (Goodreads, 4 stars)

"For those readers in search of a skillfully written mystery/suspense novel, THE TRAIL OF MONEY will certainly satisfy." (Amazon, 4 stars)
"Truly entertaining, very well-crafted tale that will keep you away from bedtime turning pages." (Amazon, 5 stars)

"Tale of intrigue and revenge. Holds your attention as you continue reading to see how it all shakes out." (Amazon, 5 stars)
"Descriptive, fast-paced suspense novel that will keep readers on their toes guessing who is responsible for the violence and corruption at the centerpiece of this entertaining story. The author does an excellent job developing characters, a great storyline and vivid settings. It has a spellbinding quality that makes it difficult to put down. I wholeheartedly recommend this novel to those who love a great international suspense novel!" (Amazon, 5 stars)

Click Here for Complete Reviews
♦♦♦
Excerpt from author interview with Jan Lewis on "Be My Guest!"
Inside Look: Prologue and Chapter One
♦♦♦
Paperback: Amazon  eBook: Kindle / Nook / Apple / Kobo  Audiobook: Audible / Amazon
…or by order through your local bookstore (ISBN 978-0-9839244-2-5)